Everything has shifted virtually, with everyone being stuck at home and glued onto their phones – applying to jobs, working from home, attending virtual interviews and acquiring new digital skillsets by taking online classes.
At times like this, we should never stop educating and sharing information with our communities especially when we are in the midst of a pandemic with very limited resources.
The following suggestions are for the workshop facilitators.
---
Before you write, consider the following:
♕ What is the goal of my webinar/workshop?
♕ Who is my audience? (ex: small businesses, startup businesses, job seekers, students)
♕ Do I know my call to action?
♕ Do I know what I should include in my program flyer?
---
First, you want to have an attention grabbing and presentable flyer:
Keep your language simple and error free. Avoid confusing sentences and words that do not fit the context of your workshop.

Be realistic and make sure your flyer has a friendly and relaxed tone that feels welcoming and speaks to the audience.

Keep it brief.

Include a brief description on what your webinar/workshop will be about. No more than 2 sentences. You want to save the details for the webinar. That is the point of a webinar.

Use realistic photos (preferably those that you took and it should relate to the flyer)

Keep them minimal. Less is more.

Include a clear call to action or a link for the audience to learn more.
Make sure the flyer is catchy and exciting.

Be creative! Add visual interest by using colors and patterns. I've noticed that posts with images often receive higher engagement.

Make sure your co-branding is accurate, in terms of the logos and positioning.
Double check to ensure that nothing is left out. And of course, don't forget to spell-check!

This can turn your audience away if they notice spelling errors on the flyer.
---
Second, how do you increase attention and engagement with your flyer through social media?
Make sure your tone sounds like a human, and not like a robot. Keep it brief and simple. No one wants to read a long and boring flyer.

It should reflect your tone and style. Keep it consistent with the language and imagery.
Include real-life images that is necessary and applicable to your content.

Consider your goal.

Be transparent about how you want to facilitate the webinar/workshop.

Co-brand correctly! This is so important.

Include necessary and accurate hashtags on your posts.
---
Example Template for Marketing Your Online Event
I will focus on job seekers as my audience, since the webinars that I have been facilitating are catered to job seekers.
Pre-Event: We are pleased to announce a new virtual series of our Career Development webinars, which will focus on job searching strategies during today's tough job market. Join us for a free virtual workshop focused on Chronological vs. Functional Resumes on [insert day, date and time / ex: Wednesday, May 13, 2020 at 2PM] to learn about the advantages and disadvantages of using both formats. Please register here. [Include RSVP or webinar link here]
A pro tip would be to hyperlink "register here".
➜ You may want to consider marketing your event on these social media channels:
LinkedIn, Twitter, Facebook, Eventbrite, Instagram, your organization's newsletter/website/blog
➜ Include hashtags to increase visibility and engagement:
#careers, #jobseekers, #jobsearch, #careerdevelopment, #jobs, #professional, #business, #professionaldevelopment, #resumes
After the event, it is necessary to share photos on your organization's newsletter, LinkedIn and other social media platforms that you have taken just like you would at every professional event that you attend.
Except the only difference is that these events are fully virtual now. Instead, you can screenshot your audience on Zoom, Cisco Webex or Google Meet. If you want to take a photo, make sure you switch to the gallery view (in Zoom's case) so you can capture everyone. If the host's screen is being shared, please be mindful that you do not screenshot their PowerPoint presentation due to strict policies/confidentiality that is enforced by each employer.
In other cases, if the webinar was held via GoToWebinar, there is no access to the audience's face nor the speaker/panelist since it is a listen-only mode. Then you would not need to take a screenshot. However, there is another solution. You may want to share about your experience and highlight a few insights/key takeaways that was helpful and enriching to your audience on your LinkedIn post!
---
See below for some free online resources/tools to aid you in getting started with your content creation.
Before checking out my suggestions below, I recommend reading this great article to see which platform best caters towards your needs: Top 9 Free Poster and Flyer Maker Software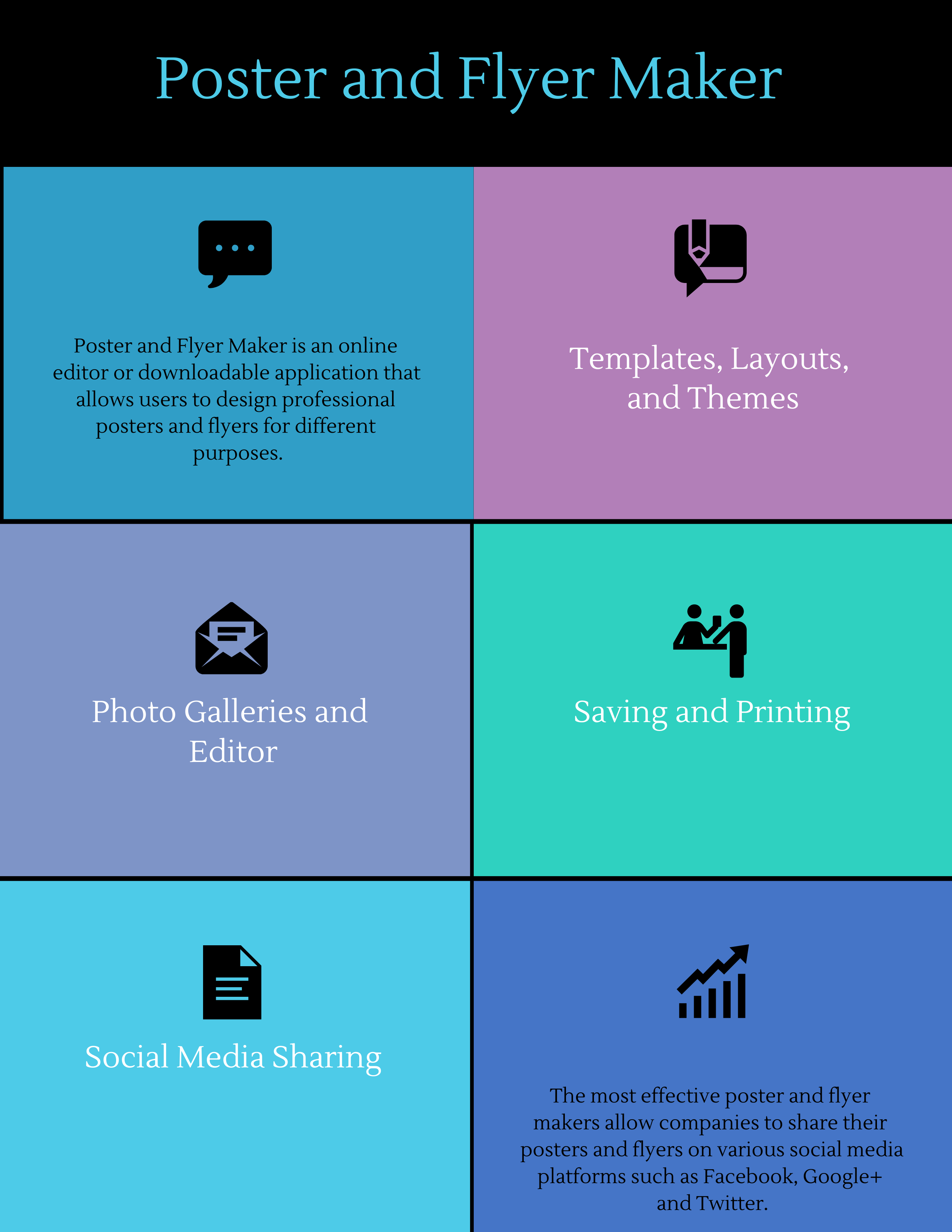 ♕ Canva
Flyer Templates
Instagram Templates
Facebook Templates
Twitter Templates
♕ Crello